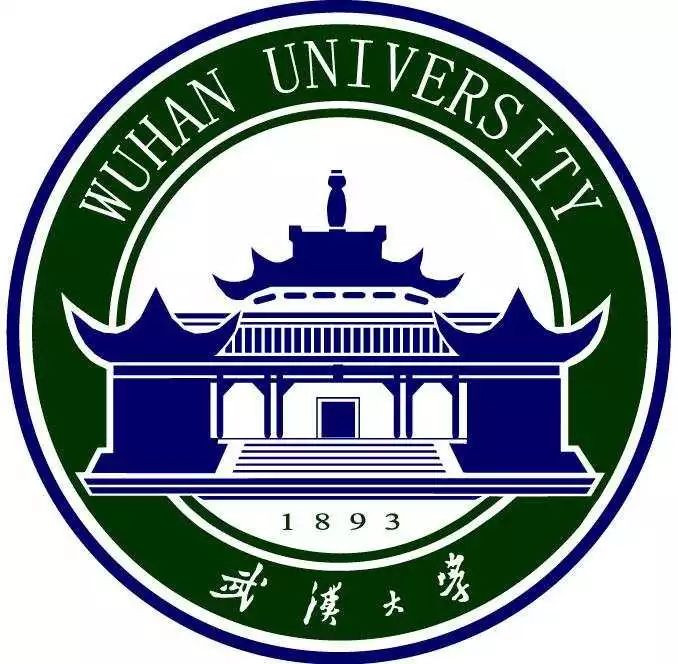 Overview
Chinese Name: 武汉大学

English Name: Wuhan University

Abbreviation: 武大(Wuda);WHU

Established: 1893

Location: Wuhan

Website: http://www.whu.edu.cn
Brief introduction of Wuhan University
Founded in 1893 by Zhang Zhidong张之洞, governor of Huguang湖广 at the end of the Qing Dynasty, Zhang Zhidong, asked the Qing government to establish the Ziqiang Academy自强学堂, which has undergone inheritance and evolution, and was named National Wuhan University国立武汉大学 in 1928, which was the first batch of national universities in modern China.
Its establishment signified the complete collapse of In 1946, the school has formed a six-time school of literature, law, science, engineering, agriculture and medicine.
Following 2000, Wuhan University merged with Wuhan University of Water Resources and Electric Power武汉水利电力大学, Wuhan University of Surveying and Mapping武汉测绘科技大学, and Hubei Medical University湖北医科大学 to form the new Wuhan University, which opened a new page in the reform and development of the school.
For more than 20 years, the school's comprehensive strength and core competitiveness have been continuously improved.
Education Achivements and Rankings
Peking University consists of 30 schools and 12 departments, with 125 majors for undergraduates, 2 majors for the second Bachelor's degree, 282 Wuhan University has a complete range of disciplines with strong comprehensive characteristics, covering 12 disciplines such as philosophy, economics, law education, literature, history, science, industry, agriculture, medicine, management arts, etc. Wuhan University has 34 schools (departments) in six departments of humanities, Social sciences, Science, Engineering, Information Science, and medicine, as well as 3 Affiliated hospitals of Grade III and GRADE A.
There are 127 undergraduate specialties,59 first-level disciplines authorized for master's degree,49 first-level disciplines authorized for doctor's degree, 46 post-doctoral research stations, 10 first-class construction disciplines,5 first-level disciplines, 17 second-level disciplines recognized as state key disciplines, and 6 state-key (cultivated) disciplines.
Since 2000, the school has won 88 national natural science awards, national invention awards and national science and technology progress awards, the number of SCI papers and the number of national natural science foundation projects are ranked in the forefront of national universities, the number of awards in the Ministry of Education's humanities and social science outstanding achievement awards ranks among the top three in the country.
The national social science fund projects and the ministry of education social science projects are in the forefront of national universities, and dozens of achievements have won the national "Five Ones" project award, the national book award, and the China Book Award. The school has won the Excellent Product Award (Transaction Award) and the Excellent Organization Award of Shenzhen international high-tech achievement fair for more than ten consecutive times.
The university has participated in the scientific research and engineering construction of national key projects such as the Three Gorges Project三峡工程, the South-to-North Water Diversion project南水北调, the West-to-East power transmission project西电东输, and the scientific and technological breakthroughs in the prevention and treatment of major infectious diseases in the Arctic and Antarctic scientific expedition, and the high-frequency groundwave monitoring radar, GPS, and global satellite positioning and navigation of the Ma Xi Red lotus hybrid rice Applied scientific and technological achievements such as high-performance hybrid battery not only have great scientific theoretical value but also produce huge social and economic benefits.
Campus environment
As one of the oldest universities in China, Wuhan University has inherited excellent historical buildings and unique cultural style for nearly 100 years, and is known as the most beautiful university campus in China. 26 early buildings in Wuhan University have been listed as key cultural relics protection units in China.
Cherry blossoms樱花: The campus of Wuhan University is most famous for cherry blossoms, with cherry blossom castles, cherry blossom avenues, cherry blossom peaks, Luojia Square and other related attractions. Every spring in mid-March, when the cherry blossoms are in full bloom, the campus of Wuhan University attracts millions of tourists from all over the country to come and enjoy the flowers.
Architecture: Surrounded by the East Lake, Wuhan University has Luojiashan. Within the campus are some ancient and elegant imperial architecture combining Chinese and Western elements. Some of these early buildings have been listed as National Key Cultural Relics Protection Units by The State Council全国重点文物保护单位.
Famous Alumni
Wuhan University took the lead in proposing a new concept of "creation, innovation and entrepreneurship" education, cultivating composite talents with "thick foundation, wide caliber, high quality and innovation", and actively exploring talent training models that adapt to economic and social development.
Since its establishment, the school has trained more than 500,000 senior professionals of various types, and there are more than 100 academicians of the two academies alone, making important contributions to national construction and social progress.
Since its establishment, the school has trained more than 500,000 senior professionals of various types, and there are more than 100 academicians of the two academies alone, making important contributions to national construction and social progress. Such as the publicist Huangjin黄进, the Chairman of the All-China Youth Federation Wang Hongyan汪鸿雁,
Aerial view of Wuhan University 2019 spring
You May Also be Interested In: